Eric:
drunk - funny
missing the sunlight - aww
kiss me and I promise to be happy - hell ya
Sookie:
should have peaked when Alcide dropped his pants
should have kissed Eric
lied to Bill - hell yeah!
Jason:
killed him a panther!
should have killed that crazy bitch Crystal
Bill:
f**cked his great-great-great grand daughter - ass hat
Pam:
WTF. Do you really think it was good idea to piss off the witch that took Eric's memory?!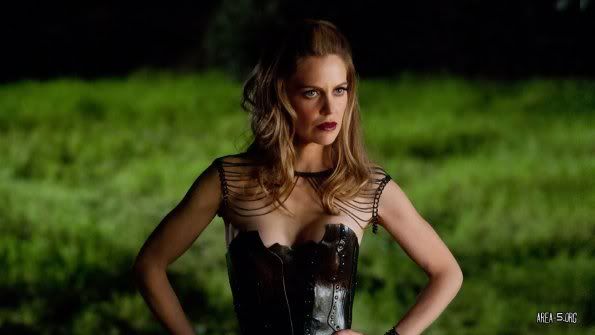 Alcide:
Hot but no brains. Debbie is still a crazy bitch.
Demon baby:
Ok this story line could be good if they do it right.
Tommy:
WHO CARES!
NEXT WEEK:
Me and the Devil
Sookie nurtures Eric; Bill gets involved personally in the necromancy crisis; Pam takes the veil; Sam becomes Tommy's accomplice; Arlene and Terry look to religion to solve their problem; Jesus and Lafayette head to Mexico to harness a shaman's power; Jason convalesces.