Lye in Wait by Cricket McRae
BUY: Nook
This is the first book in the Home Crafting Mysteries Series.
Cocoa butter soap, check. Lemon lip balm, check. A dead body?
That's just what Sophie Mae Reynolds finds in her workroom: the corpse of Walter Hanover, the neighborhood handyman. He died from drinking lye, something she has in good supply. But the police don't suspect Sophie Mae, a thirty-something widow who makes and sells beauty products. Instead they call it a suicide. But why would a man with lottery cash and a loving fiancée kill himself?
No one can stop the impulsive Sophie Mae from answering this riddle, not her sensible best friend Meghan or Detective Ambrose, who incites annoyance as well as stomach flutters. Sophie Mae's big mouth and sharp nose lead her to a peppermint-scented trail of arson, bigamy, and a shocking family secret that reveals a personal connection to Walter . . . and his killer.
This crafty new series features real recipes and a blundering, yet lovable, amateur sleuth who brings a fresh face to cozy mysteries.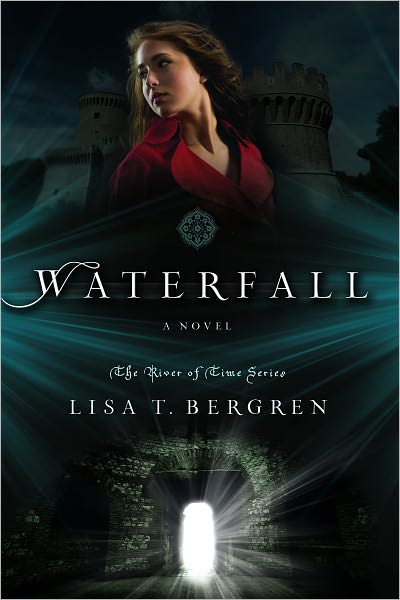 Waterfall: a novel by Lisa T. Bergren
BUY: Nook
This is book one in the new River Of Time series.
Lisa Tawn Bergren's new YA series, River of Time, is romantic, historical fiction in which the plucky heroine doesn't have to fear a vampire's bite but must still fight for her life.
In Book One, American teenager Gabi Betarrini accidently finds herself in sixteenth-century Italy . . . Knights. Swords. Horses. Armor. And Italian hotties.
Most American teens want an Italian vacation, but the Bentarrini sisters have spent every summer of their lives there with their archeologist parents. Stuck on yet another hot, dusty dig, they are bored out of their minds… until they place their hands atop handprints in an ancient tomb and find themselves in the sixteenth-century—and in the middle of a fierce battle between knights bent on killing one another.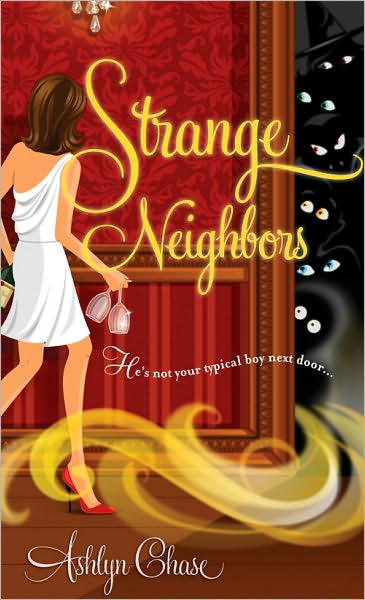 Strange Neighbors by Ashlyn Chase
BUY:
Nook
He's looking for peace, quiet, and a little romance…
There's never a dull moment when hunky all-star pitcher and shapeshifter Jason Falco invests in an old Boston brownstone apartment building full of supernatural creatures. But when Merry MacKenzie moves into the ground floor apartment, the playboy pitcher decides he might just be done playing the field…
A girl just wants to have fun…
Sexy Jason seems like the perfect fling, but newly independent nurse Merry's not sure she's ready to trust him with her heart…especially when the tabloids start trumpeting his playboy lifestyle.
Then pandemonium breaks loose and Merry and Jason will never get it together without a little help from the vampire who lives in the basement and the werewolf from upstairs…