On My Wishlist
is a fun weekly event hosted by
Book Chick City
and runs every Saturday. It's where you list all the books you desperately want but haven't actually bought yet. They can be old, new or forthcoming.
After reading Shade by Jeri Smith-Ready I MUST get my hands on Shift.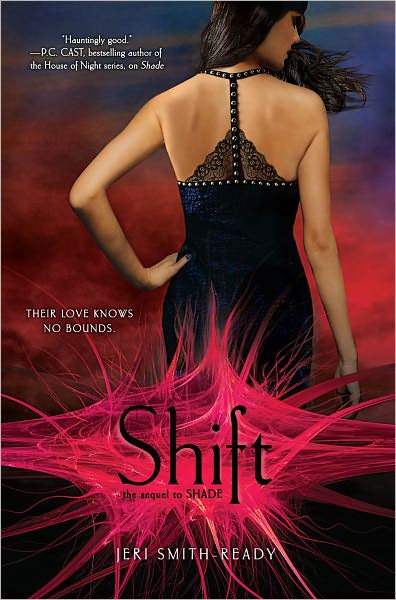 Shift
by Jeri Smith-Ready
Aura's life is anything but easy. Her boyfriend, Logan, died, and his slides between ghost and shade have left her reeling. Aura knows he needs her now more than ever. She loves Logan, but she can't deny her connection with the totally supportive, totally gorgeous Zachary. And she's not sure that she wants to.
Logan and Zachary will fight to be the one by her side, but Aura needs them both to uncover the mystery of her past—the mystery of the Shift.
As Aura's search uncovers new truths, she must decide whom to trust with her secrets…and her heart.
I won a copy of Supernaturally by Kiersten White so I need Paranormalcy.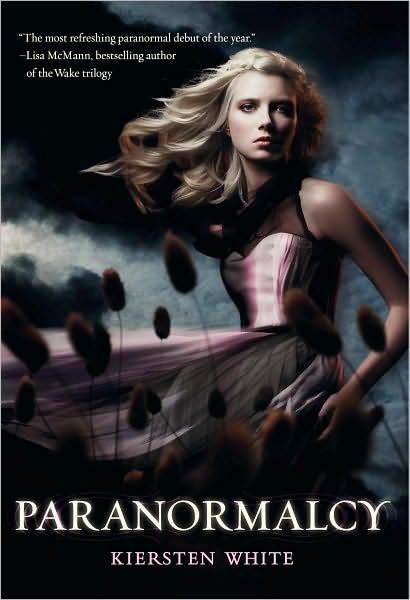 Paranormalcy
by Kiersten White
Evie's always thought of herself as a normal teenager, even though she works for the International Paranormal Containment Agency, her ex-boyfriend is a faerie, she's falling for a shape-shifter, and she's the only person who can see through paranormals' glamours.
But Evie's about to realize that she may very well be at the center of a dark faerie prophecy promising destruction to all paranormal creatures.
So much for normal.
And I managed to get books 1 & 3 of the Generation Dead series on clearance so I need the 2nd book then I can start the series.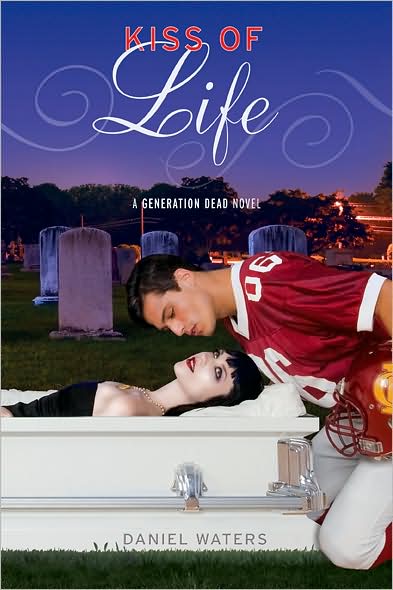 Kiss of Life
by Daniel Waters
The phenomenon that's been sweeping the country seems to be here to stay. Not only are the teenagers who have come back from their graves still here, but newlydeads are being unearthed all the time. While scientists look for answers and politicians take their stands, the undead population of Oakville have banded together in a group they're calling the Sons of Romero, hoping to find solidarity in segregation.
Phoebe Kendall may be alive, but she feels just as lost and alone as her dead friends. Just when she reconciled herself to having feelings for a zombie — her Homecoming date Tommy Williams — her friend Adam is murdered taking a bullet that was meant for her. Things get even more confusing when Adam comes back from the grave. Now she has romantic interest in two dead boys; one who saved her life, and one she can't seem to live without.