Top 10 of 2011
hosted by
Confessions of a Bookaholic
,
A Life Bound By Books
,
Two Chicks on Books
&
Fiktshun
.
He is dark, sexy and mysterious man.Owner of Barrons Books & Baubles
- Fever Series by Karen Marie Moning
2. Bones
Sexy vampire that made the term "Chapter 32" famous.
The Beast Lord - ruler of Atlanta's shifter population..
- Kate Daniels Series by Ilona Andrews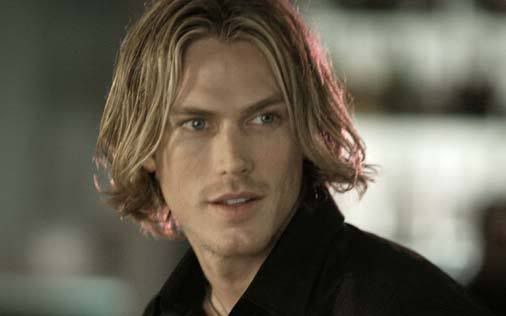 4. Ethan Sullivan
Master Vampire, head of Cadogan house.
Master vampire with pyrokinetic powers; he and Bones hate each other, he is also known as Dracula.
- Nighthuntress Series by Jeaniene Frost
6. Vayl
Vampire and Jaz' boss.
- Jaz Parks Series by Jennifer Rardin
7. Desmond
Sexy werewolf and second to Lucas the wolf King.
- Secret McQueen Series by Sierra Dean
8. Zachary Moore
Born last before the shift; a love interest of Aura's. He is from Scotland.
Alpha wolf of the Columbia Basin pack.
- Mercy Thompson Series by Patricia Briggs
10. Ian
Bone's sexy, smart ass sire and good friend.
- Nighthuntress Series by Jeaniene Frost
Stay tuned for:
Thursday 12/29
– Top 10 Characters in 2011 (This can be anything you'd like to make it for characters. You can post your favorite Villains, etc. Just be sure that this post is character based.)
Friday 12/30 – Top 10 Books I'm looking forward to in 2012 (Also on this day, we'll each be adding some kind of a recap of the total number of books read, pages read, etc. This part of the post is optional. Feel free to add any stats you'd like to share with everyone. So, if you'd like to also include some end of year stats, feel free to join us!)
And check out:
Monday 12/26
–
Top 10 Books I've read in 2011
Tuesday 12/27
–
Top 10 Book Covers of 2011