THURSDAY
Garden District of the Damned with Jaye Wells - Thursday 10-11am, Field Trip
Cursed and Blood Affair with Melissa Schroeder - Thursday 7-9pm, Grand Ballroom
Late Night Sweets with Jeaniene Frost and Pamela Palmer - Thursday 10-11pm, Iberville
I'm so excited that I got a ticket to the sweets with Frost!! She is the one of the main reasons I wanted to go to AADNOLA.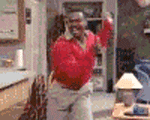 My roomie didn't get a ticket for McCarthy's FT but she is on the wait list for Friday's trip. So we might see if we can do some swapping of tickets with other blogger and roomie that I know is in the same boat we are in, that way we can go together and they can go together.
FRIDAY
Supernatural NOLA with Erin McCarthy - Friday 1-2pm, Field Trip
Wicked Bliss Chocolate Indulgence with Sophie Oak and Shayla Black - Friday 3-4pm, Foyer
Steampunk Tea - Friday 4-5 pm, Evangeline suite
Open Bar with Mel Schroder and Kris Cook - Friday 7-8pm, Foyer
Echoes of New Orleans Dinner and Ball - Friday 8-12pm, Grand Ballroom
Did someone say OPEN BAR?! I'm there!
Me from 2007
SATURDAY
Saturday Reception with Samhain Publishing - Saturday 6-8pm, Grand Ballroom and Foyer
Author Pub Crawl - Saturday 9-1am, Bourbon St.
Pub Crawl? See above picture.
Which events are you going to?
What readings/panels are you interested in?