Stacking The Shelves
is hosted by
Tynga's Reviews
and it's about sharing what books you are adding to your shelves wither it's to your physical shelves or to your ebook "shelves".
Lord of Vengeance
by Lara Adrian (written as Tina St. John)
$0.99 NookBook
Historical Romance
Taken captive by Gunnar Rutledge, a dark knight sworn to destroy her father, Raina d'Bussy must teach forgiveness to a man who knows no mercy and lives only to exact revenge on his enemy. But time in Gunnar's keep stirs an unwanted passion in Raina, and something far more perilous, when she finds herself falling in love with the one man she should never desire.
For Gunnar, vengeance is all that matters. He seeks the ultimate price from his enemy's beautiful young daughter, claiming Raina as his hostage. But the proud beauty defies him at every turn, tempting him like no other. Setting out to break Raina's glorious spirit, Gunnar instead finds himself bewitched by her goodness, her strength. Can he seize the justice he is due without losing Raina forever?
Chasing Magic
by Stacia Kane
(Downside Ghosts #5)
Publication date: 6/26/2012
Urban Fantasy
A DEADLY HIGH
Magic-wielding Churchwitch and secret addict Chess Putnam knows better than anyone just how high a price people are willing to pay for a chemical rush. But when someone with money to burn and a penchant for black magic starts tampering with Downside's drug supply, Chess realizes that the unlucky customers are paying with their souls—and taking the innocent with them, as the magic-infused speed compels them to kill in the most gruesome ways possible.
As if the streets weren't scary enough, the looming war between the two men in her life explodes, taking even more casualties and putting Chess squarely in the middle. Downside could become a literal ghost town if Chess doesn't find a way to stop both the war and the dark wave of death-magic, and the only way to do that is to use both her addiction and her power to enter the spell and chase the magic all the way back to its malevolent source. Too bad that doing so will probably kill Chess—if the war doesn't first destroy the man who's become her reason for living.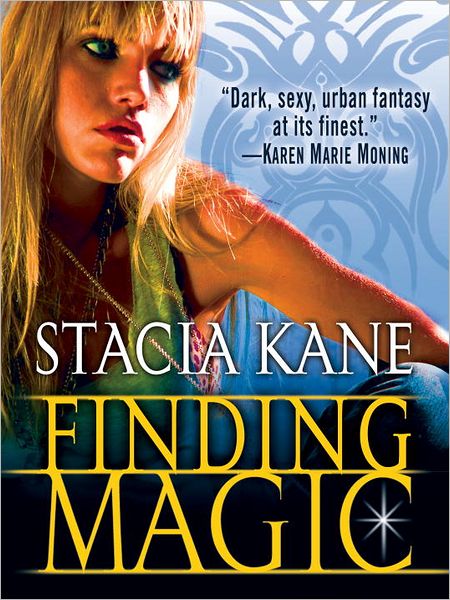 Finding Magic
by Stacia Kane
Downside Ghosts Novella ("origin story" for Chess)
Publication date: 6/4/2012
Urban Fantasy
When eighteen-year-old Chess Putnam is offered the chance to train with a special team of investigators known as the Black Squad, she feels torn. She's never been a team player and hates how one male Inquisitor condescends to "the new kid." But at her first bloody crime scene, she gets a taste for investigation—and is hooked on the high. Though the seasoned Inquisitors consider the series of ghost murders random events, Chess starts to detect a pattern. Is a psycho killer summoning ghosts from the City of Eternity and using them as murder weapons? As Chess gets closer to the dark truth, she puts herself in grave danger and risks losing everything she's fought so hard for.
For Review
Shadows of Kings
by Jack Whitsel
Steel and sorcery clash as the Harhn incursion sweeps through the Hugue. Only Lord Baudouin and Lady Lucia, a Dragon Maiden from the Order, stand in the enemy's path. Only together will there be any hope to repel the onslaught, and preserve the future for a mysterious girl they do not know.