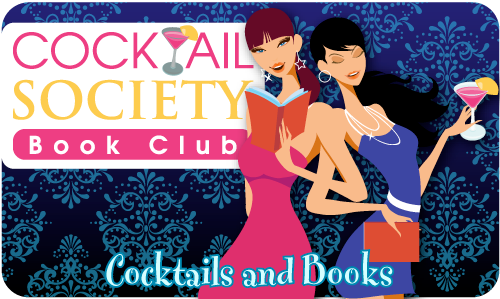 This month,
The Cocktail Society Book Club
(from Goodreads) read
A Blood Seduction
by Pamela Palmer. Palmer is most known for her paranormal romance series, Feral Warriors. Picture BDB but with fur. But she changes gears with her new urban fantasy series, Vamp City and
A Blood Seduction
is the 1st book.
I read
A Blood Seduction
last year so I'll refer you to my original
REVIEW
.
This month's book club host (after winning a jello wrestling match with Amber I from Awesomesauce Book Club) is
Laura from Little Read Riding Hood
, make sure to stop by and check out her thoughts on the book and her cocktail pick.
A Blood Seduction
Vamp City #1
Publication: May 29th 2012 by Avon
Vampires live only for lust and pleasure in the eternal twilight of Vamp City. But the city's magic is dying. The only person who can restore it? A beautiful woman from the mortal world...one who knows nothing of the power she wields. Quinn Lennox is searching for a missing friend when she stumbles into a dark otherworld that only she can see—and finds herself at the mercy of Arturo Mazza, a dangerously handsome vampire whose wicked kiss will save her, enslave her, bewitch her, and betray her. What Arturo can't do is forget about her—any more than Quinn can control her own feelings for him. Neither one can let desire get in the way of their mission—his to save his people, hers to save herself. But there is no escape from desire in a city built for seduction, where passion flows hot and blood-red. Welcome to Vamp City...
Book 2, A Kiss of Blood is due to hit the shelves on June 25, 2013 from Avon Books