Dead to the World (Sookie Stackhouse #4)
by Charlaine Harris
Genre: Paranormal Romance
Buy: Amazon / B&N
When cocktail waitress Sookie Stackhouse sees a naked man on the side of the road, she doesn't just drive on by. Turns out the poor thing hasn't a clue who he is, but Sookie does. It's Eric the vampire--but now he's a kinder, gentler Eric. And a scared Eric, because whoever took his memory now wants his life.
May have spoilers if you have not read books 1-3.
Ok. This one is a re-read for me. Well, I cheated a little and checked out the audio book from the library and listened to it at work since I have so many other books to read at the moment. Anyway - I wanted to revisit this book to refresh my memory on the little details before the new season of
True Blood
starts on June 26th. The 4th season is based on the 4th book,
Dead to the World
.
I read
Dead to the World
for the 1st time in 2009 and I loved it. The biggest thing that stuck with me from this book was the shower scene (if you have read it you know what I'm talking about, oh to be a rubber duckie to see that one). But after my "re-read" I thought wow I forgot that happened in this book. All the books kind of run together for me since I read books 1-8 back to back within a month's time.
This installment of the series we find Sookie dealing with her feelings about the events that happened in
Club Dead,
mostly her feelings towards Bill and what he had done. But when she thinks her life is going to settle down some since she no longer has a vamp for a beau she is mistaken.
Sookie gets sucked back into the supe world when she finds a lost Eric running on the side of the road one night on her way home from work. After Sookie is convinced that Eric truly has no idea who he is, she calls Pam, Eric's second in command. Sookie agrees to give Eric shelter at her home for the day until Pam can come to get him the next night.
Now I'll skip ahead to leave out any really good spoilers and tell you that most of the book is about Sookie and Eric getting to know each other better (wink, wink). There are witches and weres involved. And not only does Sookie find herself playing hostess to a more cuddlier Eric but her brother Jason is missing through most of the book and the whole town forms a search party to find him. Sookie is pulled in two directions, between helping Eric with his problems and trying to find Jason.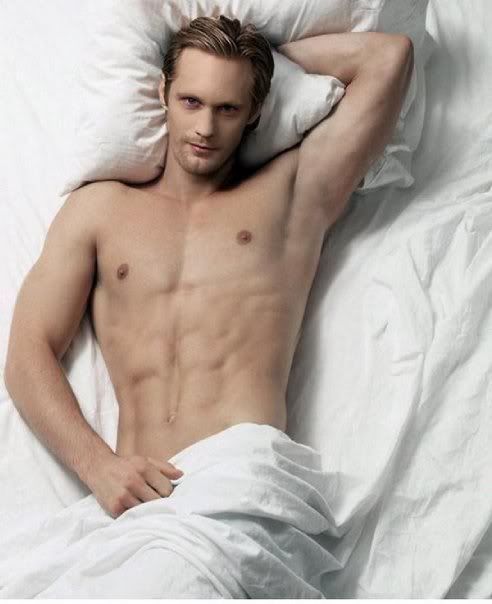 And in true form to the series there is blood and a few deaths along the way. And of course a couple of death attempts on Sookie's life. But it all wraps up with a few uncertainties left at the end for the next book... Will he remember or won't he?
I've read all the books in this series including new release,
Dead Reckoning
and I'd have to say this is one of my favorite books in the series.