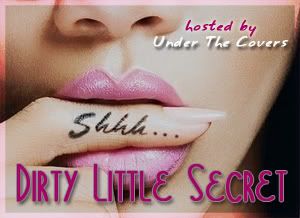 Dirty Little Secret
is a weekly meme hosted by Under the Covers. Every Thursday we get to know other bloggers and our readers more intimately by asking them a question hoping to reveal their dirty little secrets. We hope that you will all join us!


This weeks question:
"
The cougar is in town...Which YA hero makes you wish they were legal?
"
Answer:
I've not read that many YA books (yet, I have a ton on my TBR list) but as of right now I would say Jacob Black from the Twilight Series.
Who's your jail bait choice?