Follow Friday is a weekly event hosted
This week's featured Bloggers are: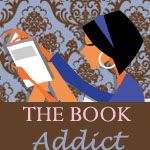 &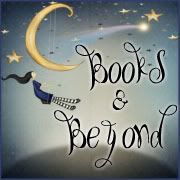 Q:
It's Thanksgiving Day in the US, so we want to know what you are Thankful for - blogging related of course! Who has helped you out along the way? What books are you thankful for reading?
A:
First a list of bloggers that have helped me out either by personal means or through there great posts on their blogs.
Lori @ Romancing the Darkside
Grace @ Livre De Amour
I meet Lori and Grace through Shelfari groups. Lori has given me some great advance for a bigger blogger when ever I've had questions and she always has great taste in books. Grace got me started reviewing books by asking me to be a guest review on her blog before I started The Book Nympho.
Rachel @ Paranjunkee
Rachel has helped a lot of us with her BB101 posts and featuring bloggers through the Follow Friday. She also recently gave The Book Nympho an awesome face lift with her magic wand and designing talent.
Carmel @ Rabid Reads
Carmel has a great new feature on her blog called Holler at a Blogger, which she featured The Book Nympho a couple weeks ago. She will feature a different blog each week that she has "stalked" for a week by leaving comments on their blog on different posts through out the week. This is a great feature that helps us find new blogs and also helps us keep in mind to reach out through leaving MEANINGFUL comments for each other.
Jen @ Red Hot Books
Through her HONEST reviews is helping me less shy about being more out spoken in my own reviews when I thought that maybe some of my thoughts might have been a little too much. So look out, I'm not holding back anymore. LOL
Thanks ladies! You all ROCK!
Books that I'm thankful for reading so far this year:
Shadowfever by Karen Marie Moning
Mockingjay by Suzanne Collins
Hard Bitten by Chloe Neill