This week's featured Bloggers are: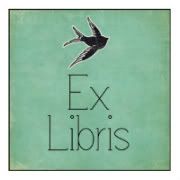 &
Q:

The New Year is here — and everyone wants to know your New Years Blogging Resolution! What are you going to try to revise, revamp and redo for 2012 on your blog?
Get ahead on my reviews. I usually post my reviews right after I read a book. I want to stay at least two books ahead. I've been reading like mad the last two weeks so I can get my review requests done since I'll be starting back to school in the mid-January and my last two classes for my Associates of Arts degree will be science glasses with labs (YUCK) my fun reading will be cut down. (I see a lot of audio books in the car and at work in my future.)
Plus I've planned out a theme for each month for 2012 (look for my 2012 plan to be posted 1/2/12) which will help me cut into my massive TBR pile and get more active with authors posts and interviews.
So in a nut shell, better organized and a little more professional. After all I have this great new "big girl" look (thanks to Parajunkee, cheap plug) I need to put on my "big girl" panties and roll up my sleeves.

I'm also kicking around the idea of starting another blog for reviews on the children's books I read to my son. It might have to wait until I'm done with school though.
Don't forget to follow me other places:
By email or Reader